Author Archives: admin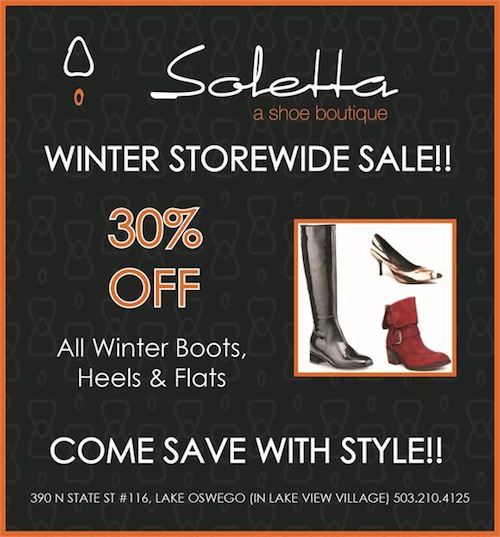 The secret is out!! There's a HUGE WINTER SALE going on at Soletta for the entire month of January!
Hurry in to grab great 30% savings on Winter Boots, Heels, and Flats, as well as up to 50% off other styles throughout the store! Save with style!
Comments Off on Soletta Shoes January Sale
Filed under News